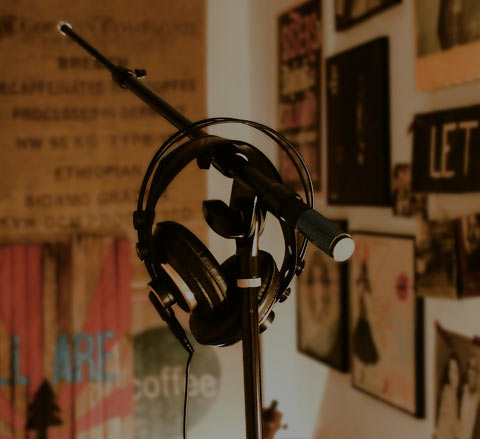 Give your podcast
the music

it deserves.
Unlimited Music for your Podcast
It's your podcast, your world, your rules. Choose among a wide selection of royalty-free music & create the best sound moods for your audience. No matter what your podcast is about, we have the right tracks for you!
Subscription for Online use
$34.99 / month*
excl. Tax
* Monthly subscription (with automatic renewal). Cancel anytime.
*For individuals and companies up to 150 employees only. Any use other than synchronisation and broadcast is not allowed - such as to resell the music to third parties.
What do I get?
Unlimited access to 250,000+ tracks

Get access to all Jamendo tracks for the period of your subscription. The tracks can be used worldwide.

You can download top quality tracks by professional musicians, both as lossless and high quality compressed files! The following formats are available:

FLAC, WAV, MP3

Get synchronisation and broadcast rights for your Podcast. You will get a certificate proving your right to use the music in your Podcast channel.
No PRO fees
No royalties to be paid after purchase
No hidden fees or charges